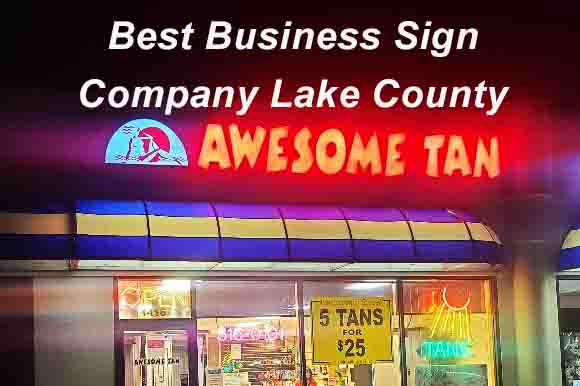 Looking For The Best Business Sign Company Lake County? Well, there are a number of reasons we feel Nu Glo Signs is your best choice.
Best Business Sign Company Lake County Illinois
So what are some of the qualities that make a sign company a good choice?
Experience
Honesty
Reviews 
Experience
When looking at experience, an easy measurement is how long a company has been in business. Has it changed hands and if so, has it remained in the same family for many decades?
Nu Glo was formed as a business entity in the early 80's after being a sole proprietor. A few years ago, his son (who had worked there since the beginning), took it over.
As a matter of fact, it's one of the oldest sign companies still creating incredible signs in the northern Illinois area.
Honesty
If experience and incredibly fair prices are important to you, for any sign job, big or small, call Nu Glo Signs here in Gages Lake Illinois. Proudly serving the needs of business owners, churches, schools and more since 1982.
And be aware. Many sign companies make signs, but do not install them. Nu Glo quotes always include installation because we do it all. NO SUB-CONTRACTING.  We do honest work with honest transparent pricing.
Reviews
For instance, we get letters from clients like this one from the folks at Lovin Oven.
John from Nu-Glo Signs knocked it out of the ball park! He designed, fabricated and installed our 2 signs for our new store in Antioch, Lovin Oven Cakery. I highly recommend any business owner looking for a new or replacement sign to call Nu-Glo Signs. John does what he says he will do, when he says he'll do it, and for the price quoted. In my opinion, he under promises and over delivers. I will definitely use his services again for all my signage needs. Thanks again John!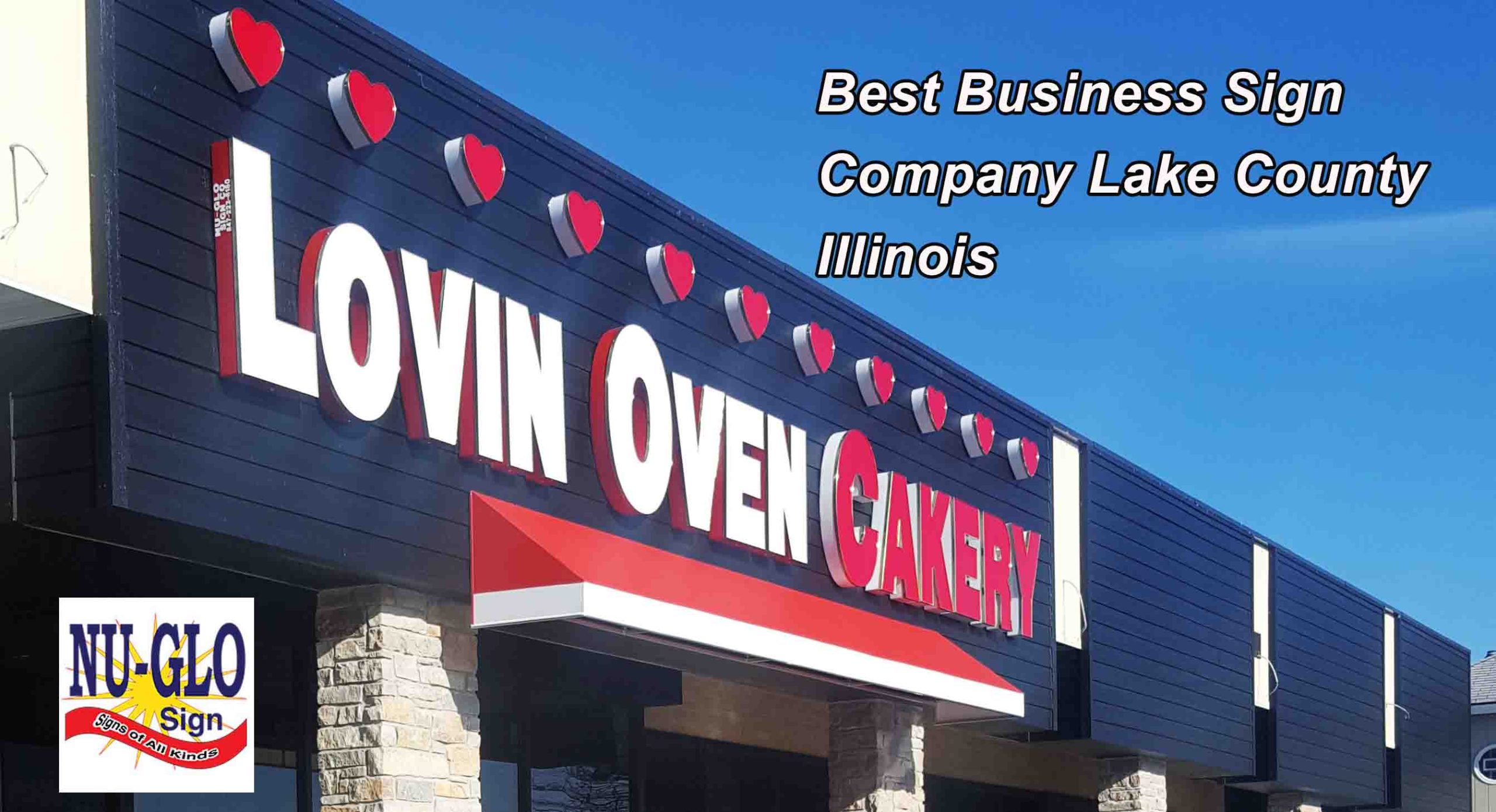 Additionally, Nu Glo Signs also offers LED Conversions For Parking Lots
And in the case of parking lot lighting, the savings can average about $300 per year ON EACH LAMP!
It's not just Signs and Parking Lots. Nu Glo can light up Walkways, Roadways, Tennis Courts, and any outdoor area that needs lighting here in northern Illinois.
Serving Northern Illinois Businesses Since 1982 
Office 847-223-6160
Cell 847-417-2342