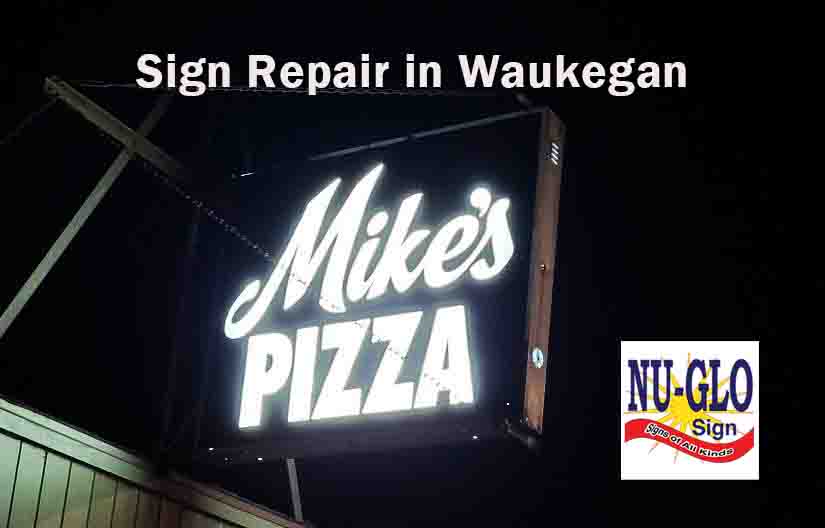 Fast Sign Repair in Waukegan Illinois and throughout Lake County. Nu Glo has been fabricating and repairing signs of all types for over 40 years.
Fast Sign Repair in Waukegan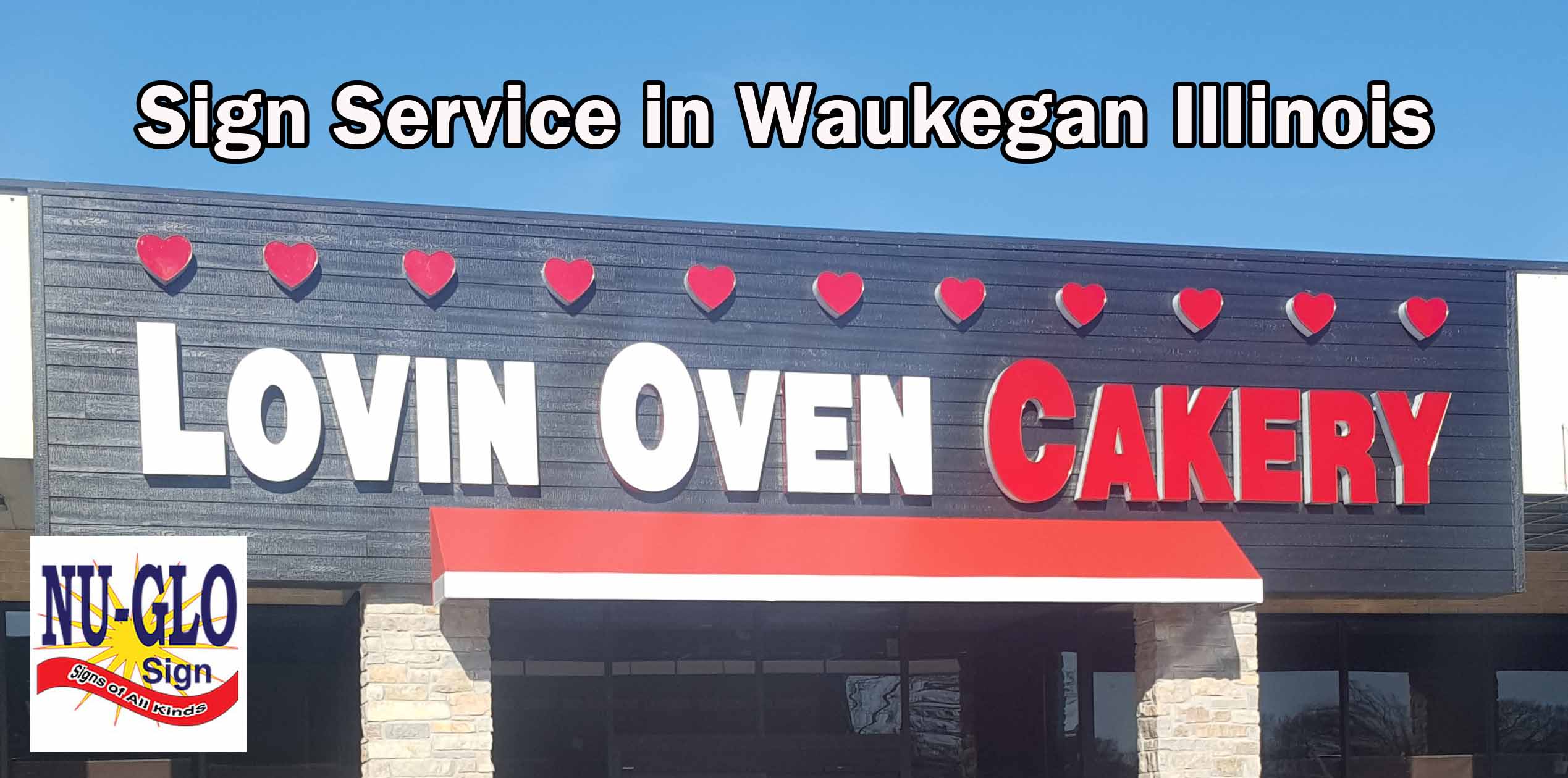 With over 40 years of experience and our own crew of licensed professionals, we have the knowledge needed to deliver the results you're looking for. Our quality workmanship work ensures that the job is done right the first time, every time.
With a diverse array of service vehicles, including 115 ft crane service, Nu Glo is ready to provide your business with first class repair of any type of sign – Fast service and affordable pricing.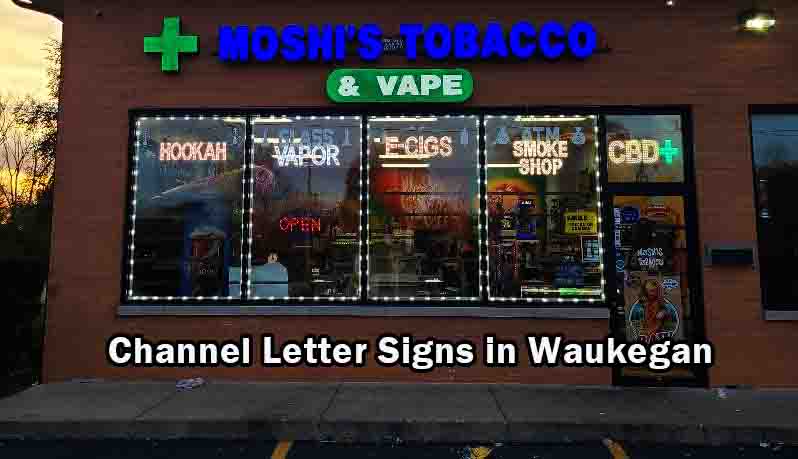 And here at Nu Glo, we repair all types of signs, from neon to pole to LED or Channel Letters, your sign is in good hands!
Channel letters
Lighted signage
Electronic signs
Pylon signs
Cabinet signs
Neon signs
Lightbox signs
Parking gaarage signs
Monument signs
Dimensional letters
LED Signs
Building signs
Exterior signs
Menu boards
And more
Sign Repair in Waukegan – Nu Glo Sign Company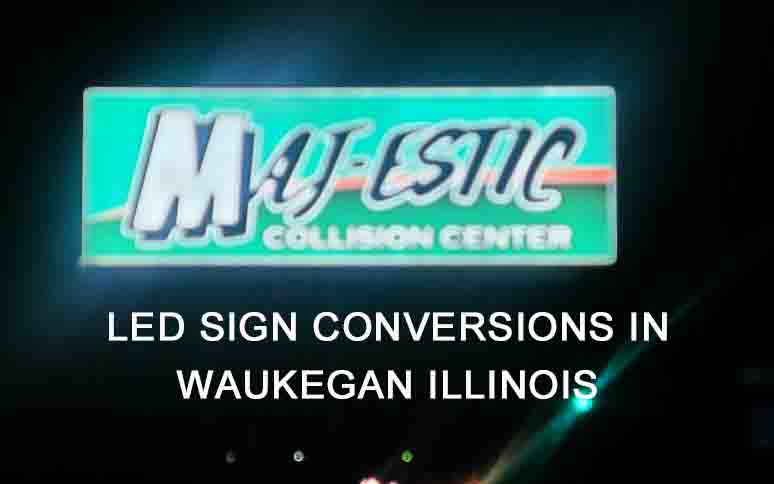 It doesn't always take a nasty wind storm to cause sign problems. As with any type of electrically lit equipment, the lighting eventually burns out. And when that happens our sign technicians are able to quickly find the source of the problem and promptly replace the expired parts.
We carry a large selection of lighting replacement parts on hand, limiting any wait for ordering. Our sign repair technicians also drive full-stocked trucks with a bucket for reaching over 100 ft. That is why we are able to handle your sign repair in Waukegan quickly. We guarantee our work and use only the best parts from top manufacturers.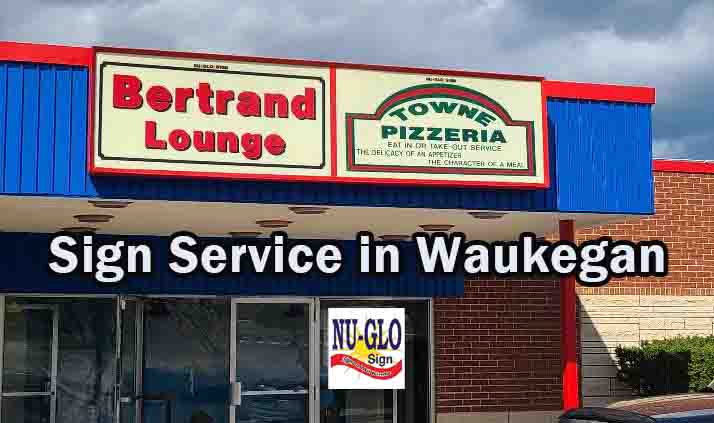 At Nu Glo, our staff understands the need to maximize your visibility and lasting presence in the marketplace. Whether incorporating LED, fluorescent, neon, dimensional components or digital images, our signs are built to your specific needs.
And we have affordable maintenance plans for every type of sign.
If you need sign repair in Waukegan and the surrounding Northern Illinois/ Southern Wisconsin area, contact Nu Glo.
Nu Glo also offers Parking Lot and Outdoor Lighting
Fast, Affordable Sign Services in Waukegan Illinois – Nu Glo Sign
Office 847-223-6160
Cell 847-417-2342