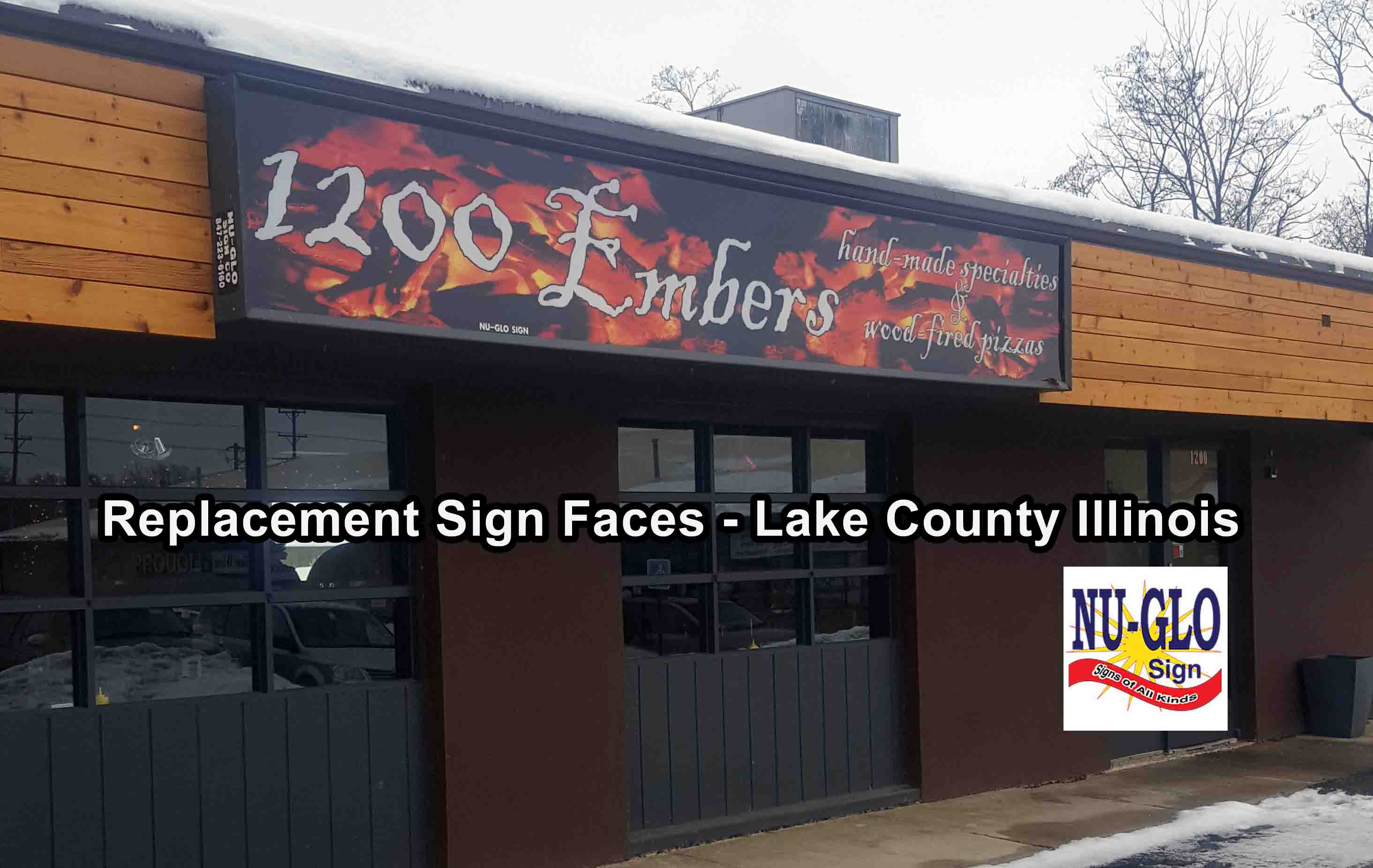 Replacement Sign Faces – Lake County Illinois – Need a new sign face? Nu Glo Sign has been repairing and maintaining signage in Lake County since 1982.
Replacement Sign Faces – Lake County IL
Lexan signs are commonly used for larger signs, especially outdoor lighted signs as well as in "high risk" applications where breakage is more likely to occur. We recommend Lexan over any other plastic sign material. How tough is Lexan? It's also used as bullet-proof glass.
New Sign Faces in Lake County – Replacement Sign Faces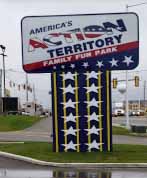 Does your business have a need for a different outdoor lighted sign than what you are currently using? Is your company is changing? Updating your company logo? Maybe your sign needs updated information?
A lighted sign face works for you long after the sun has set. You can use lighted sign face inserts to change the look, update your information, or customize your sign.
Regardless of the reason, one thing is likely to be true… you don't need to replace the entire sign.
And that's where we come in.
Sign Faces in Lake County –  Sign Faces – Nu Glo Sign
We can replace the sign face, paint the box and/or pole if needed, even upgrade the lighting to LED if you want to save big on your electric bill. And Presto! New sign for less than a new sign!
Sign Faces – Lake County Illinois – Nu Glo Sign
Custom sign faces, simply slide in where your outdated sign face once was. A new replacement sign face will get your business noticed by new customers that may have not noticed you before. Put a custom decorated replacement sign face to work today and see the increase in exposure and business.
Nu Glo is northern Illinois's source for new sign faces. We not only offer replacement sign faces in Lake County, but in McHenry County and Kenosha County as well.
Whether you are in need of a new sign, or some tender-loving repair, call the signage experts in Lake County Illinois – Nu Glo.
Now Offering PARKING LOT and WALKWAY LIGHTING
Office 847-223-6160
Cell 847-417-2342